Yoga & Wellness Retreat in Nicaragua
February 17 – 24, 2018
with Stephanie Cullen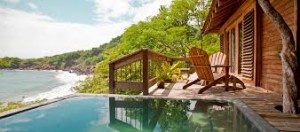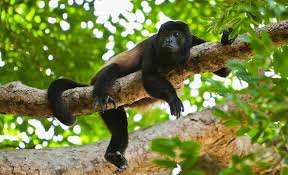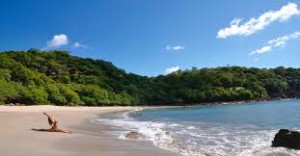 If you're

feeling

stressed out and need a little break from real life, I've got just the thing!
I've been working  hard on this for the past few weeks and I've got all the details ironed out and am excited to share this awesome opportunity with you. Join me for a transformational week of yoga play, ocean fun and surround yourself in jungle, high in the treetops along the stunning Emerald Coast of Nicaragua. Aqua Wellness Resort is a special little place situated in its own private beach cove along the Pacific Ocean, just north of Costa Rica. The setting is perfect to nourish and to come alive. The natural surroundings encourage you to strip away all complications and allow your body and mind to recalibrate; bringing you back to yourself.
 

Retreat Highlights
 Twice daily yoga practices/meditations (mixed level) 

7 nights stay in beautiful, luxury Treehouse Villas

3 incredible gourmet meals a day, made with fresh local and organic produce (vegetarian and vegan options)

Sunset Cruise by Catamaran.

Raw Chocolate Making class – from cacao bean to truffle.

Hike to Pie de Gigante

Free time to explore the beauty of Nicaragua…walking on the beach, swimming, snorkeling, turtle watching, surfing, hiking, kayaking, fishing, day trips to San Juan del Sur, Granada, Ometepe Island!!

Cleanse & recharge the body, mind and soul!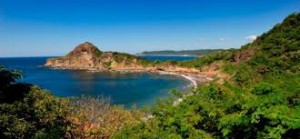 Wake up each morning ready to delve into your body and breathe in preparation for the amazing day ahead of exploration or relaxation! Each morning will open to a guided meditation and an intention-based Vinyasa flow practice. We will go deep in our yoga practices soaking in the nature of our surroundings.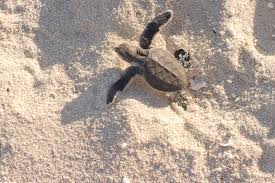 Due to the intimate size of the group each student will receive personal attention and will be guided to their highest potential through Stephanie's individual guidance. After the day time high of exploring and connecting with nature, our evening practices will be a combination of Yin and Restorative to ground us back down and calm the senses. Yoga Nidra will also be offered to dive more deeply inward.
Accommodations and Booking
Luxury Treehouse villas surrounded by lush tropical forest with views of the Pacific.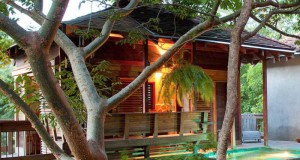 – Queen bed or twin beds
– Writing desk
– Ensuite bathroom
 – Outdoor showers & balconies
– Plunge pool
– A/C
– Safe
– Wifi….not that you will need it!
Everything you need to unwind, set into a perfect cozy nest.
*Please be advised there is alot of stairs!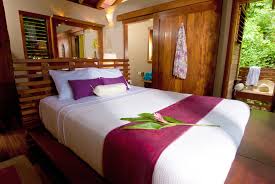 Single: $3230 USD
Double: $2130 USD
*If you are a single and wish to be matched up with a roomie, please advise ( 4 villas with twin beds available, others are all queen)
A non-refundable deposit of $500 USD  is required for your booking to be confirmed.
Booking and Final Payment Deadline November 15, 2017
This amazing Nicaragua experience combines yoga and multiple nature excursions to help you quickly disconnect from the unneeded and to reconnect you with yourself.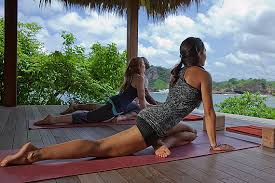 WHAT'S INCLUDED
– 7 nights single or double accommodation( limit of 4 villas with twin beds, all others are queen)
– Daily yoga and meditation sessions
– 3 hour Sunset Cruise by Catamaran
– Raw chocolate making class – from cacao bean to truffle
– Hike to Pie de Gigante (neighbor village)
– Bonfire on the beach, permitting there is no turtles nesting.
– Use of snorkeling, kayaking, stand up paddle boarding gear, etc.
– Three delicious gourmet meals per day (Vegetarian, Vegan and Gluten free options available)
– Group transfers to and from the airport (either Managua or Costa Esmeralda via Liberia, Costa Rica)
– All government tax (15%)and resort service fee (10%)
What's not included
-Alcohol or items of a personal nature/souvenirs
-Spa treatments
-Excursions other then mentioned.
-Flights to Managua(MGA) or Costa Esmeralda (ECI)
-Travel insurance
About Your Host
Stephanie Cullen, RYT 500, E-RYT-200
Through Stephanie's many years of practice; the one thing she has learned is that every moment, every day and every posture is new again…..each breath creates a new experience. It is never complete, it is always evolving.
Through her teachings she hopes to touch the hearts of her students and to introduce them to a place of bliss. A place where they can grow and be their true authentic self. In her classes you will experience a fun-loving kaleidoscope of yoga with artful alignment and creative flows.
Stephanie is inspired by many strands of yoga such as Ashtanga, Iyengar, Vinyasa Flow, Forrest, Yin, Restorative, Yoga Nidra and Meditation. She is a certified Yoga Teacher and has received her 500hour professional training through Gaiatri Yoga. She also is a 300hr certified Yin Yoga Teacher and owner of Blissful Energy Yoga in Alberta, Canada.  For over the past 10 years Stephanie has led classes, workshops and retreats within Canada and internationally.
Stephanie pursues yoga and outdoor adventure to strengthen her mind, body and spirit connections. She's always excited to share these experiences with others!!!
Know before you go:
Airport transfers
Transfer from and to Managua Airport (MGA) or Costa Esmeralda (ECI)
Option #1 – Managua airport is a 2.5 hour drive to Aqua Wellness. Please plan to arrive in Managua in the morning of Feb. 17 or around noon at the latest to accomodate the group transfer and arrival before dinner at the retreat center.
Option #2 – Costa Esmeralda Airport is about 15-20 mins from Aqua Wellness. Fly into Liberia, Costa Rica and then book another flight with Sansa Airlines which will take you to Costa Esmeralda. There maybe a departure fee of $29USD for departing from Costa Rica.
Please plan to arrive at the retreat center before dinner(6pm) Check-in commences after 3pm.
Aqua Wellness will arrange for additional cars for late/early arrivals at $135 USD each way for 2-3 passengers with 1pc. of luggage each.
General information
Participants of all levels of experience are welcome and encouraged to join this retreat.
Seasonal information
A tropical climate can be observed in Nicaragua. Just as in the other Central American countries, there are two seasons: the dry and the raining season. During the dry season (January – June) there is virtually no rain and trees and plants start to dry out. Once the rains come around June, July, everything starts growing and the yellow plants and leafless trees turn green and start blossoming. In August and September it often rains once a day. Fortunately, it just rains for a short period of time and these are often spectacular, tropical downpours. In the eastern part of the country it rains more than in the west.
There are three temperature zones in Nicaragua. In the lowlands (Pacific and Atlantic coast) temperatures vary roughly between 22C at night and 30C at daytime . The central part of the country is about 5° C cooler, and in the mountains in the north it's about 10° C cooler.
Special menu request
Special dietary needs can be accommodated. Please inform Stephanie in advance.
Passport / Visa
Canadian & US citizens will need a valid passport to visit Nicaragua, but no visa is required at this time. Passports will need to be valid for at least 6 months from the date of entry. Nicaragua reserves the right to refuse entry if passports expire before the 6 month mark. Nationals of all other countries should check travel requirements well in advance of their retreat.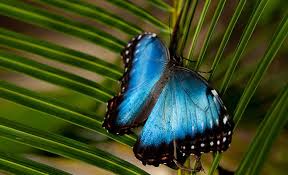 BOOKING CONDITIONS
Payment
A non-refundable deposit of $500 USD of the total amount is required for your booking to be confirmed.
Payment of the balance of the retreat price is due November 15, 2017. If the balance is not paid on or before the due date Stephanie Cullen/Blissful Energy Yoga reserves the right to treat your booking as canceled.
Cancellation
All monies beyond the non-refundable deposit received from the participant will be refunded if the cancellation is made before November 15, 2017. No credit or refund is available if the client cancels after November 15, 2017 or if the client does not show up, or leaves early for any reason. Retreats are non-transferable.
Different fees may apply to airline tickets depending on the carrier being used. You are strongly advised to take out cancellation insurance at the time of booking which may cover your cancellation penalties in some situations. If you leave a retreat for any reason after it has commenced Stephanie Cullen/Blissful Energy Yoga is not obliged to make any refunds for unused services.
Accepted payment methods:
US Money Draft, US Cheque, PayPal(3% service fee)
Please make payable to Cullen Contracting Ltd.
Mail to:
Blissful Energy Yoga/ Stephanie Cullen
RR#2, Box 28, Site 1
Olds, Alberta
T4h 1P3 Canada
(recommended: send via expresspost with a tracking number)
Travel insurance information
Travel insurance is recommended for all travelers and should be taken out at the time of booking. Your travel insurance should provide cover against personal accident, death, medical expenses and emergency repatriation with all recommended minimum coverage. It should also cover cancellation, curtailment, and all other expenses that might arise as a result of loss, damage, injury, delay or inconvenience. Stephanie Cullen/ Blissful Energy Yoga shall have no liability for loss, theft of or damage to baggage or personal effects.
Personal belongings lost or stolen while unattended by the client in public lounges or other public areas, whether on board a vessel, train, bus, or other mode of transportation, publicly owned or operated by affiliated tour operators or elsewhere, are not reimbursable. Losses due to ordinary wear and tear, and other acts of God are not reimbursable. We cannot accept responsibility for and in no event shall be liable for loss or damage of valuables or other articles left in or on facilities used by us such as hotels, home stays, vessels, expedition vehicles, or any other mode of transportation.