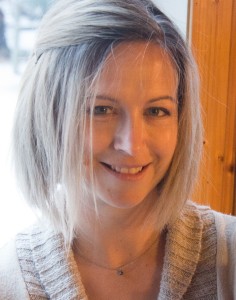 Theresa began her massage career in 2003. She is a registered massage therapist with 2200 hours of training. She trusts in the body's innate capacity to heal and that there is an energy within us that when open and unobstructed promotes our health and well-being.
Her work is an art and she is a therapist who loves what she does, she continues to learn and with her intuitive touch, she enhances her client's well-being. A massage with Theresa gives your body what it needs to be healthy and whole, guiding it to remembering how to feel strong, flexible and relaxed.
Throughout the years she has enhanced her skill as a therapist taking Craniosacral Therapy, Visceral Manipulation, Muscle-specific Deep Tissue Massage, Lymphatic Drainage, Hot Stone Massage and Raindrop Technique.
In 2010, she received her certificate to teach Kundalini Yoga, as taught by Yogi Bhajan. Kundalini Yoga is the yoga of awareness, it precisely and consciously combines breath, mudra, eye-focus, mantra, body locks, and postures to balance the glandular system, strengthen the nervous system, expand lung capacity, and purify the blood. Bringing balance to the body, mind, and soul to help us better deal with the busyness and stress of life. It will also produce results 16 times faster than Hatha yoga.
When not working Theresa cherishes time with her two young sons, exploring the outdoors and seeing the world through their eyes. She also enjoys taking classes of many types of yoga so regularly attends classes.
For more info about her classes and massage, please contact Theresa at 403.586.1001
Independent Distributor of Young Living essential oils.