The Yogi Path: Explorations of a Yogi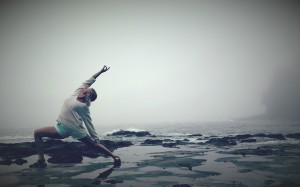 The Yogi Path is a 88 hour immersion into the practices, teachings and philosophy rooted in the ancient wisdom of yoga. It is designed for those interested in learning more about yoga and not looking to teach. Uncover your own inner truth and gain self awareness and sacred connection.
Be guided by the fire in your spirit.
Through each session you will journey through your subtle body and deepen your knowledge with the History & Philosophies of Yoga, Ayurveda, Asana, Meditation, Yoga Nidra, Pranayama and Mantra. Topics that will be explored include the Yoga Sutras, Chakras and energetic body, Ayurveda, the Koshas, Limiting Beliefs and Self Care. You will activate your subtle body and chakra system, reprogram limiting beliefs, explore consciousness and understand your true nature more fully. Dive in to the call within to awaken, radiate and expand into your Highest SELF. The time truly is now!
Join me to dive deeper and explore the yogi path. Peel the layers back to find your true authentic self. Find the rawness of your true essence; the beauty of who you are. Share space with like minded souls. Tap into the rich journey that is the path of a yogi.
Saturdays: January 13, February 10, March 10, April 7, May 5 and June 2
Schedule: 1-5pm plus home study
Program Tuition Includes: Asana practice, Meditation, Yoga Nidra, Pranayama, Ceremony & Dharma talks, Mantra, Development of a Home Practice and activities.
Cost: $660 plus GST Early-Bird/ $775 +gst after November 15th. *Full Payment is due December 30.**Payment plan options available.**
A $200 Non-Refundable Deposit reserves your spot.
Space is limited to keep group size intimate. To reserve your spot please email me at steph@blissfulenergy.ca including your intention for the program, yoga and meditation experience. Upon program acceptance and receipt of your deposit a required reading list will be sent out to you.
I look forward to having you join me on this path! xox
"A yogi is one who discovers that the greatest joy and peace of mind is within themselves, they see the exquisiteness of inner silence and their actions are for the good of others. A yogi is one who embodies compassion and kindness, and who delights in the welfare of others, as the real meaning of all yoga is to wake up to the wisdom and love already within us."
– Ed Shapiro